The Snap-In Carpet Specialists!!
Snap-In Marine Weave Vinyl
Premium Marine Weave Synthetic Vinyl Flooring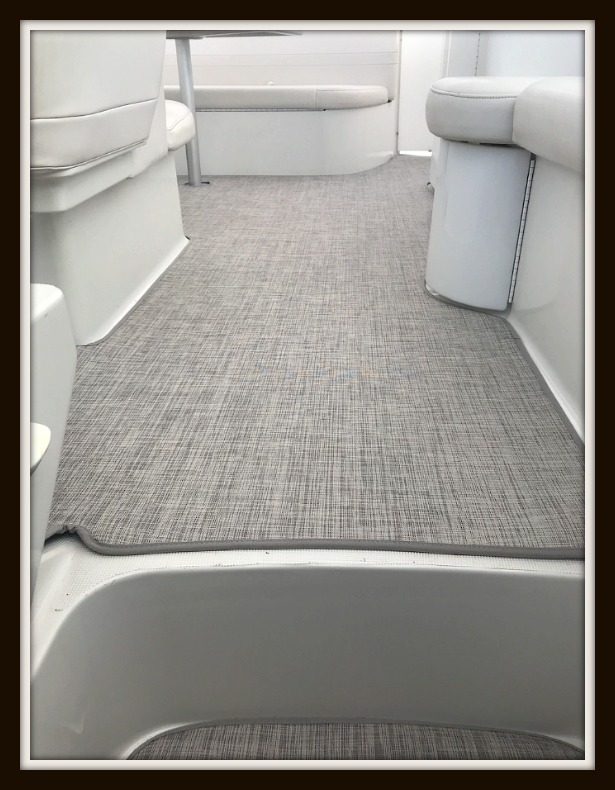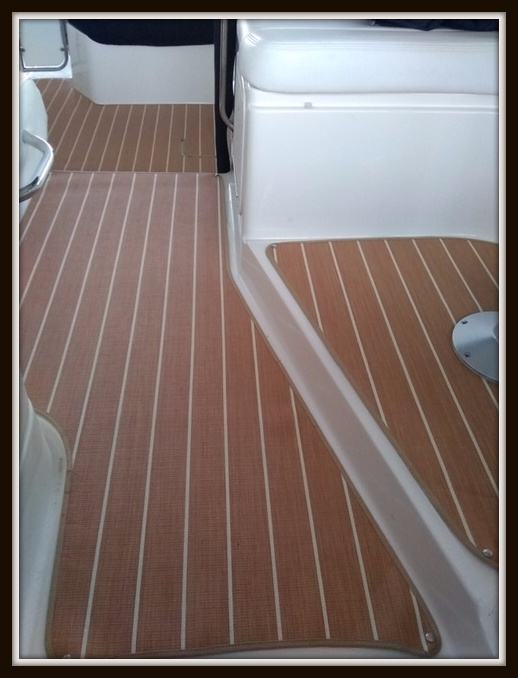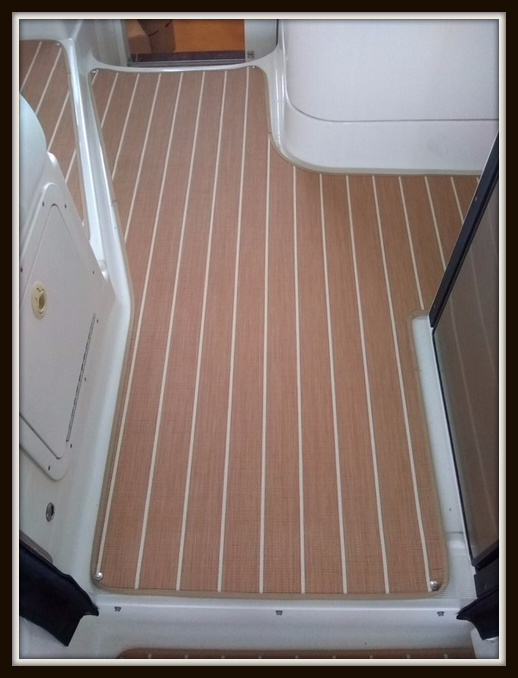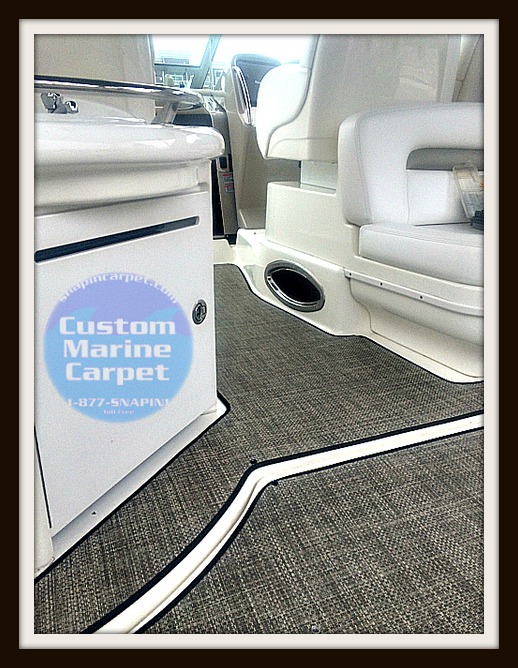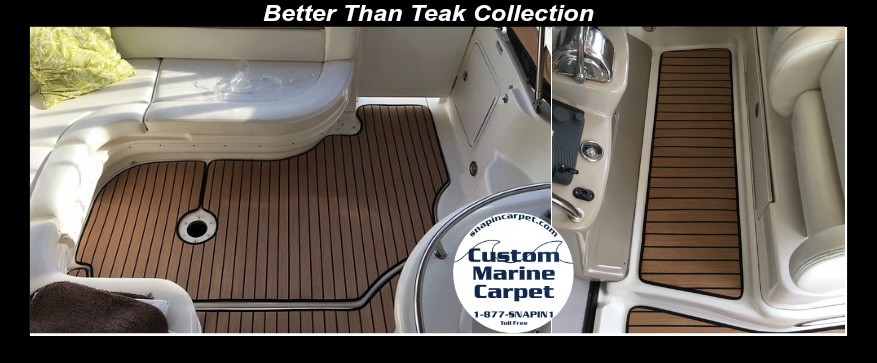 Marine Weave features a unique, heavy-traffic rated vinyl backing that makes it ideal for indoor and outdoor use on all types of surfaces. Marine Weave is an excellent choice for the harsh marine environment while offering a rich classy finished look. You will find more and more manufacturers opting for this material as OEM material. This synthetic material is Anti-microbial, stain and soil resistant and made in the USA.
Custom Marine Carpet offers Seven different collections of Marine Weave. Our Marine Weave Collections include Superior Plus, Luxury Weave, Sea Grass, Basket Weave, Wicker Weave, Better Than Teak II & True Grain Teak !

Click below to see if we have your boat make/model:
Sea Ray
Sea-Doo
Bayliner
Baja
Chaparral
Crownline
Cobalt
Formula
Four Winns
Glastron
Mastercraft
Maxum
Regal
Rinker
Yamaha




Superior Plus Collection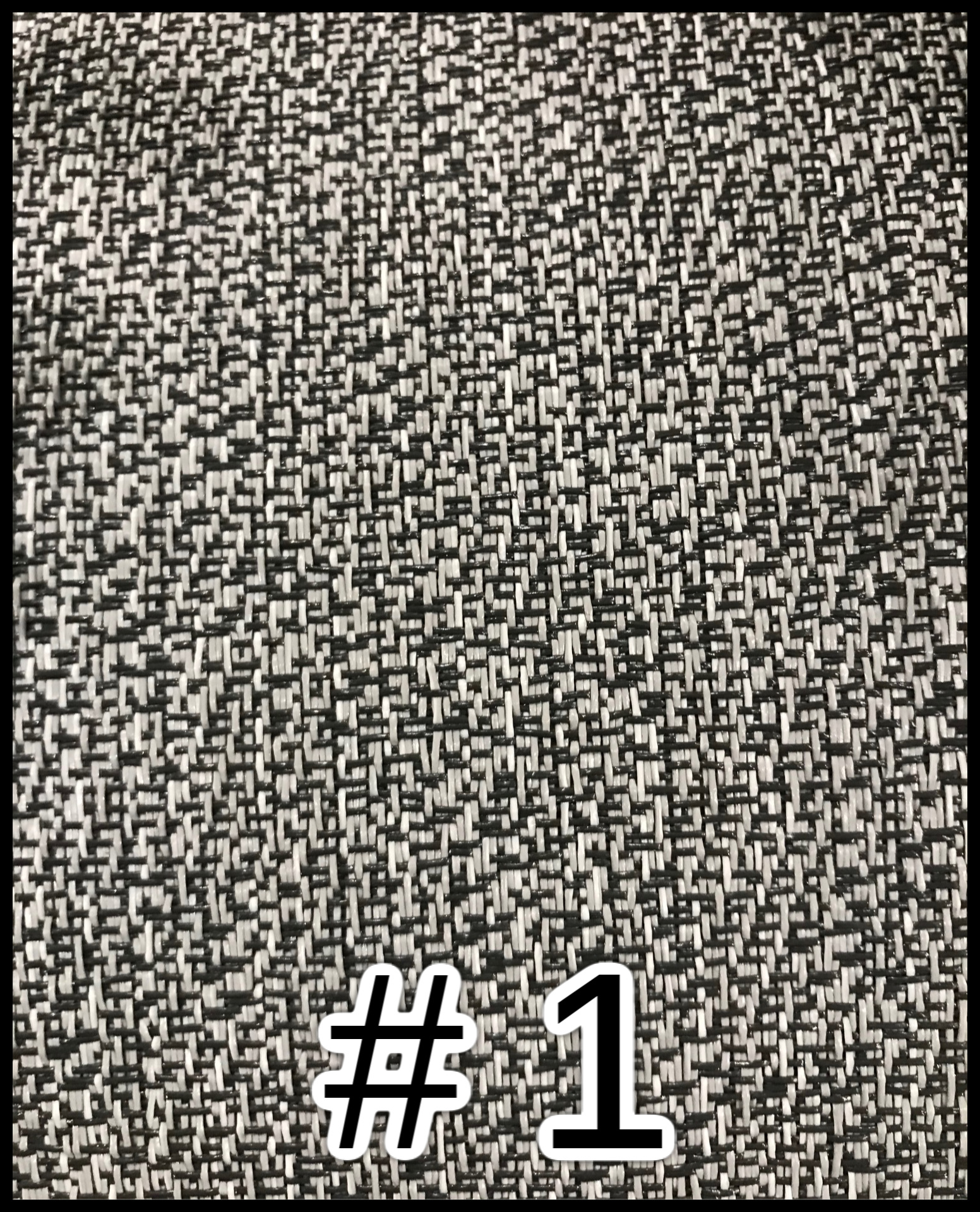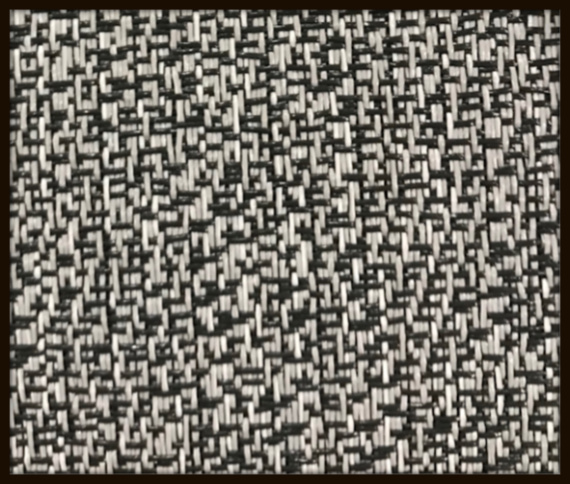 Color #1: IRON CHARCOAL
( 8'6" wide roll)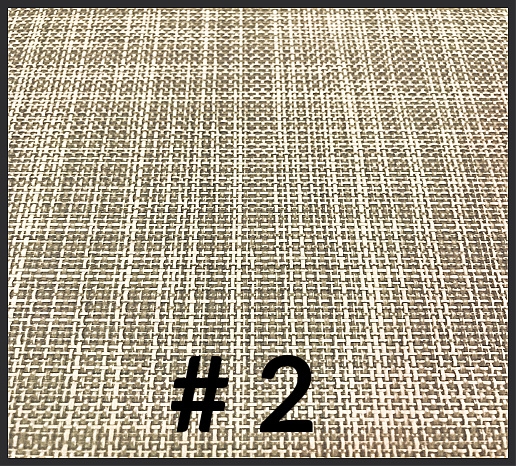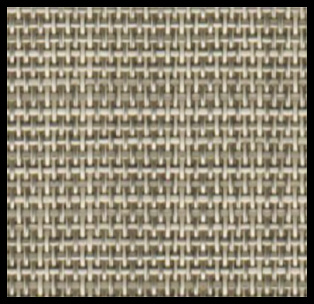 Color #2: CLASSIC WEAVE LINEN
( 8'6" wide roll)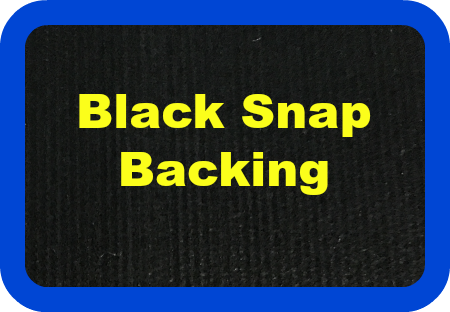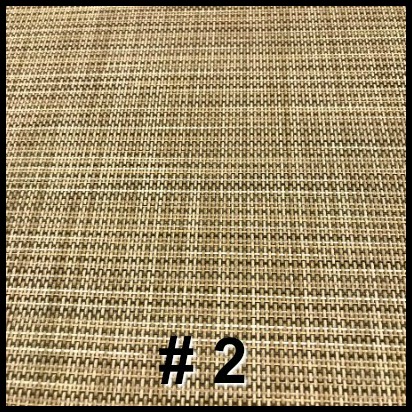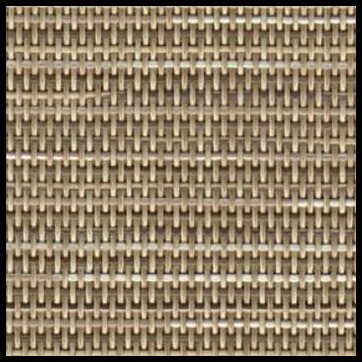 (Luxury Weave #2 - 8'6" wide roll)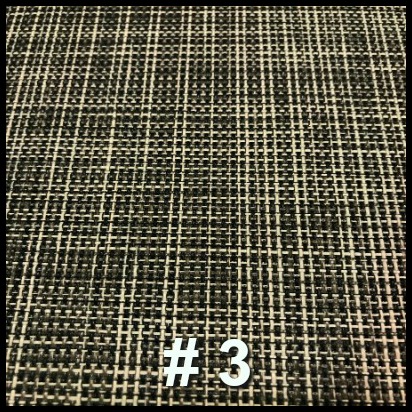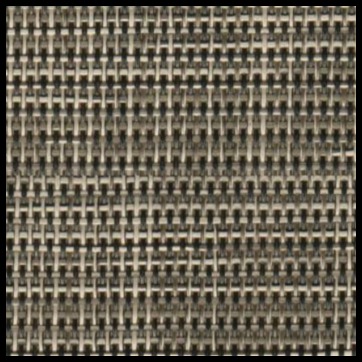 (Luxury Weave #3 - 8'6" wide roll)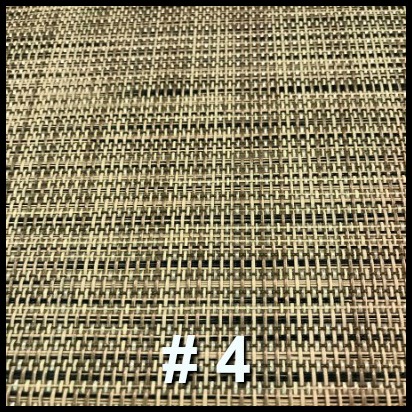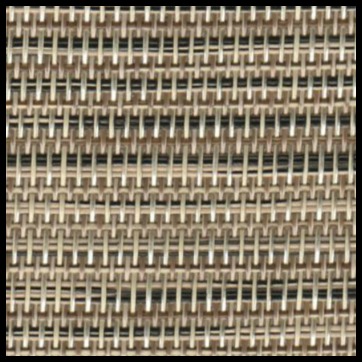 (Luxury Weave #4 - 8'6" wide roll)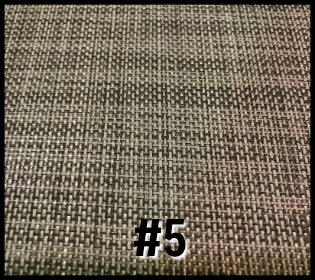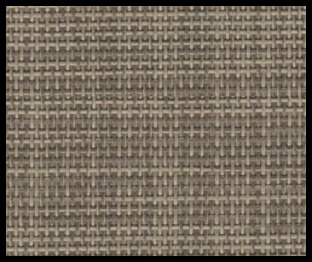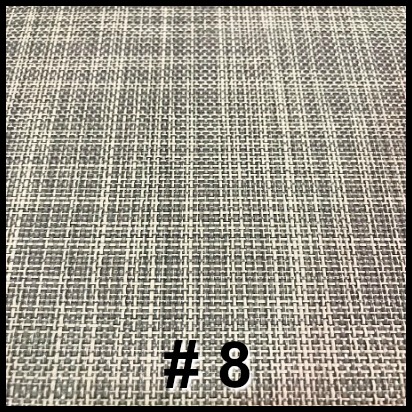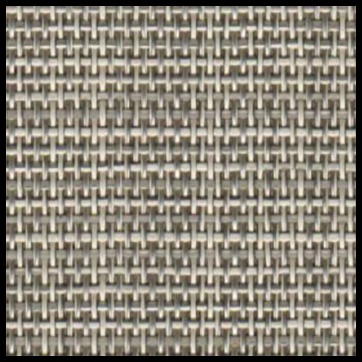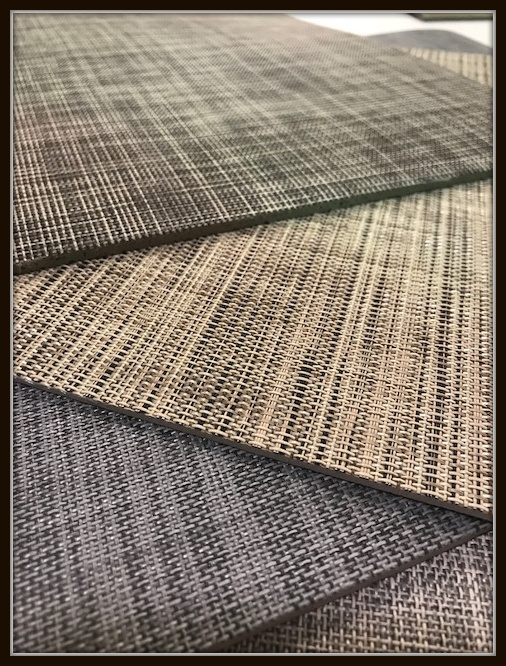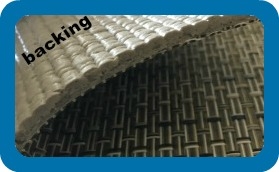 Sea Grass Collection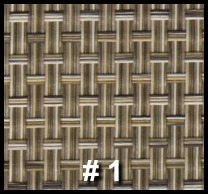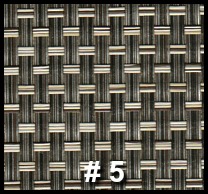 (8'6" wide rolls)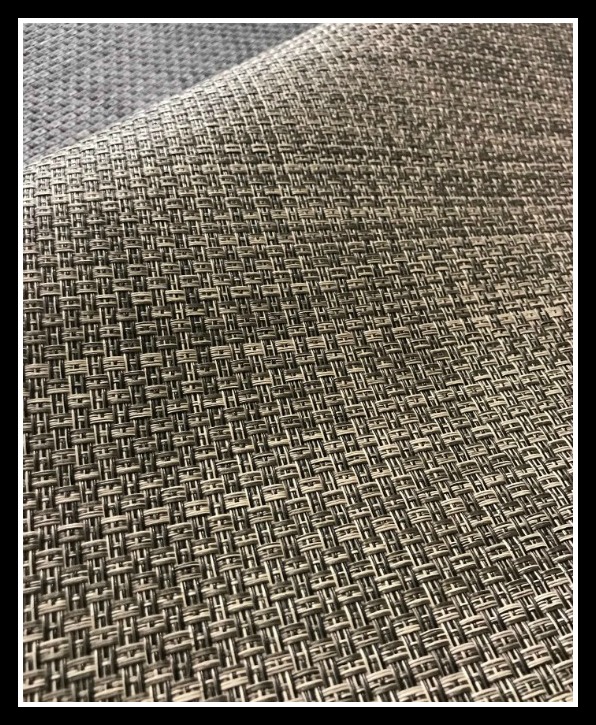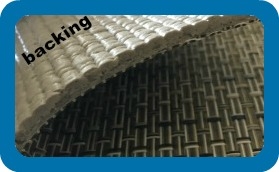 Wicker Weave Collection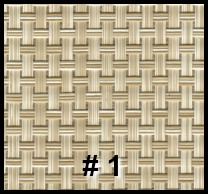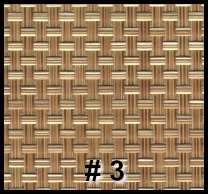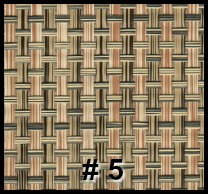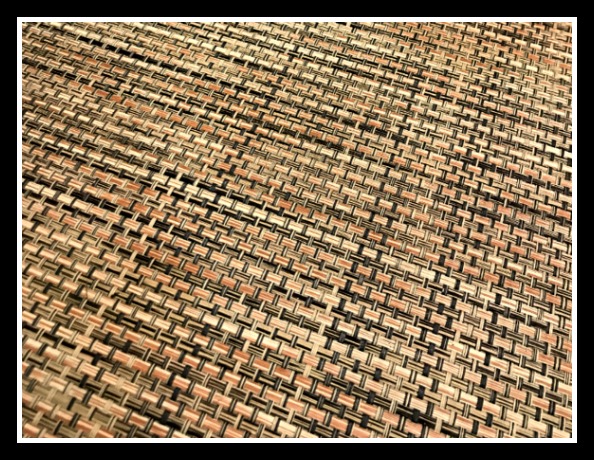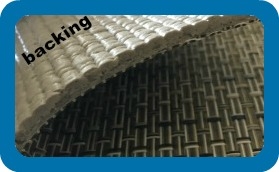 Better Than Teak II Collection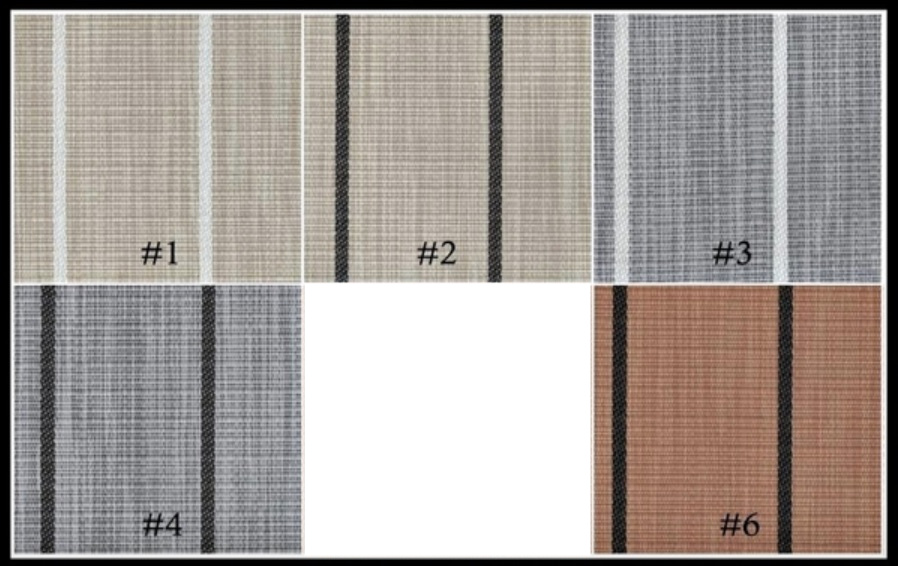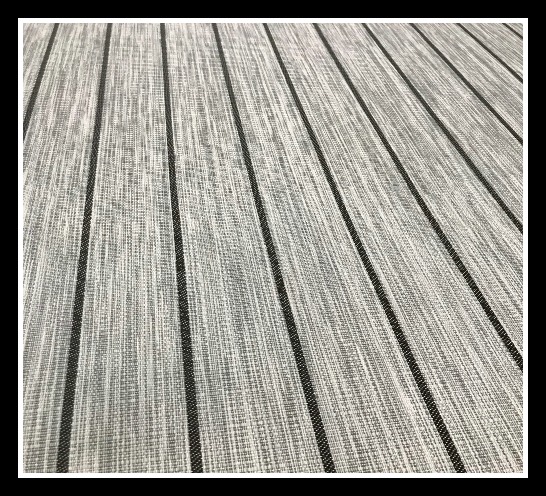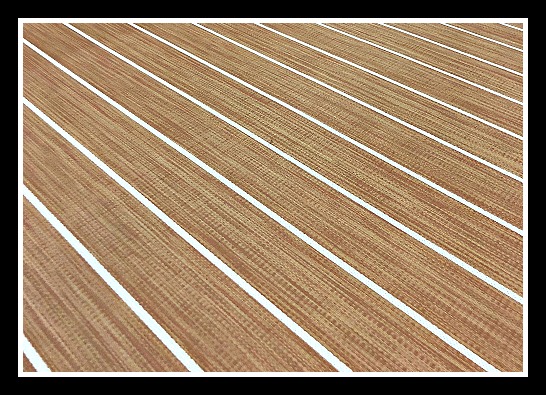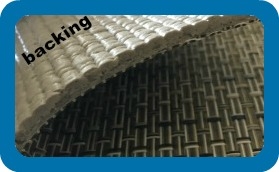 True Grain Teak Collection
Gray Smoke - 101
Sandal Wood - 102
(8'6" wide rolls)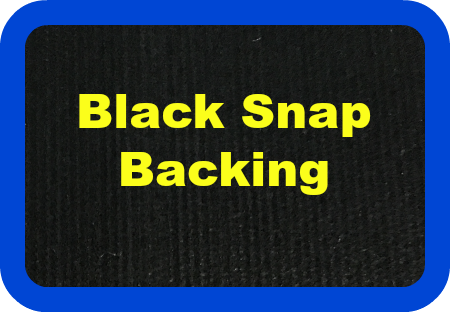 Vinyl Boat Flooring
If you have a boat that's a bit of a fixer-upper or want to update the boat you have now, vinyl boat flooring is a great and cost-effective option. Marine weave vinyl flooring is functional and beautiful, along with being durable and stain and slip-resistant.

Spilled drink and food, stains from fish falling onto the boat's deck, and water dripping from swimmers can cause your boat's flooring to become stained or smell. Easy-to-clean marine vinyl flooring can change the game and make cleaning your boat enjoyable instead of a chore.
Best Marine Vinyl Flooring Options
If you need to replace the old carpet on your boat's deck, marine-grade vinyl boat flooring is the perfect option. Woven vinyl marine flooring comes in a wide variety of colors; it's also an easy clean-up with mild soap and warm water.

When choosing new flooring for your pontoon boat, you need to think of durability. When it comes to durability, the best marine vinyl flooring options are a weave that has a thickness and sturdy wear layer for high-traffic areas. As an owner of a boat, you know how sometimes the weather can be brutal, so the thicker the layers of your marine flooring, the better – and high-density vinyl boat flooring is an investment that will pay off for years to come.
If you're looking for something in more of a woodgrain look, then Better Than Teak II has you covered. The vinyl flooring surface looks like wood with black or white stripes. When using woven vinyl for your boat's flooring, the seams will be visible.
Our luxury woven boat flooring is a recommended choice for your boat. It doesn't retain water, allows it to flow through it, and just dries like a dream.
Before installation, it's standard practice after unrolling the vinyl flooring to let it sit for at least 24 hours before applying the flooring product.
Teak Vinyl Flooring
If you're looking for a durable and stylish option for your boat's flooring, you may want to consider vinyl flooring in teak. This type of flooring is designed to withstand the harsh conditions of the marine environment, and it can also add a touch of luxury to your vessel. Teak vinyl flooring comes in a variety of colors and patterns, so you can find an option that best suits your taste.
Teak vinyl flooring is a durable and stylish flooring solution for your boat. This type of flooring is designed to withstand the rigors of life on the water, and it offers a beautiful natural look that will complement any décor. It's easy to clean and maintain and can be installed quickly and easily. Teak vinyl flooring is also resistant to mold and mildew, making it a good choice for boats that are kept in humid climates.
Benefits of Marine Vinyl Flooring
Vinyl boat flooring is one of the most affordable and flexible types of material that you can work with. It can withstand shock, abrasions, and moisture quite well, and because it comes in a variety of colors and textures, it can be a very attractive option.

Best of all, marine-grade vinyl can be sprayed, drilled, and glued without cracking or breaking. The surface is resistant to most stains, spills, and abrasive materials and will resist mildew growth. A boat floor can suffer a lot of abuse, so it's important to choose a material with a tough, durable finish.

Another benefit of this flooring is that it can be easily replaced, so you can match or change the color whenever you want.

Since it's often waterproof, vinyl floors are also resistant to mold and mildew, which makes this a good choice for a marine environment as well.

Vinyl boat flooring can be easily installed over existing surfaces, such as wood or carpeting. Because vinyl is flexible, installers can stretch it carefully over the pre-existing surface, and most people won't have to do any cutting. While vinyl is relatively inflexible, there are some options that will work better for certain situations

Luxury woven vinyl flooring adds softness to your step on your boat's deck or cabin. It's a great alternative to carpet because snap-In Marine Weave vinyl flooring is a snap-in-place flooring, so installation is a breeze. It's also:

Stylish
Stain Resistant
Quick Drying
Antimicrobial
Easy To Clean

When installing your woven vinyl flooring, cut it with a straight edge for better results and clean cuts. Also, make sure you don't crease or fold it because it could wrinkle the material. Vinyl marine flooring lays flat and stays in place with no edge curling, thanks to our adhesive. If any of the adhesive gets on other surfaces of your boat, be sure to wash it off with soapy water and blot try with a clean towel.

Vinyl boat flooring takes a lot of the maintenance hassle out of owning boat. Unlike carpet, which needs to be vacuumed and shampooed regularly, vinyl boat flooring only needs to be wiped down with a damp cloth. Therefore, some people find it just as convenient as rugs – and, once installed, it looks like it has been there forever.

Our vinyl flooring looks and works best if installed on a completely flat surface.

Marine-grade vinyl boat flooring is made for the marine environment. It's strong, durable, slip-resistant, and waterproof. It will easily last 25+ years. It can be installed in the forward cabin, engine room, transom, and cockpit of any boat. It is the easiest do-it-yourself boat flooring project you will ever do.
Why Vinyl Boat Flooring
Marine-grade vinyl boat flooring is a great option for boating enthusiasts who don't want to compromise on durability when choosing between luxury and economy. It's the material of choice due to its toughness and ability to withstand the elements. Marine-grade vinyl is designed to withstand chemicals, scratches, weathering, and UV rays, so you can be sure that your boat will remain in pristine condition.

Some boaters are often concerned about the properties of vinyl. A common misconception is that because it's marketed as water resistant, the material isn't able to stand up to a good dousing from rain. While there are waterproof vinyl options, marine-grade vinyl is actually strong enough to be easily cleaned and maintained if the boat is hit by water or gets bashed about in the waves.

A surprising benefit of this flooring is how it proves less slippery than rubber or laminate. It's also easy to repair if it gets damaged.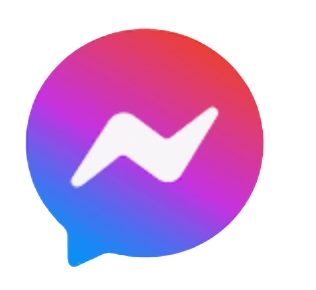 info@snapincarpet.com
1-877-SNAPIN-1
(1-877-762-7461)
1-269-684-1922
TEXT: 269-248-5037

CUSTOM MARINE CARPET LLC
1-877-SNAPIN-1
(
1-877-762-7461
)
info@snapincarpet.com
*Gunnel Grip*

Contact us today in regards to our Gunnel Grip product. A peel & stick non-skid tape that can be custom cut into any shape and customized with your logo/boat name etc. CLICK HERE: GUNNEL GRIP Feel free to contact us for free samples.


ALL YOUR FLOORING NEEDS!
** DIGITAL LOGO PRINTING **
Reviews
Thank you for the information! We received the carpet and I laid it in the boat today to see how it fits and it looks wonderful! Thank you so much!
View All Reviews