The Snap-In Carpet Specialists!!
FAQs
Click Here
to visit our
Store
Company Text # (269) 248-5037 - Business hours 9am - 5pm ET, M-F
* What is Berber carpet? What is Cut Pile Carpet?
* This refers to the shape or type of carpet fiber....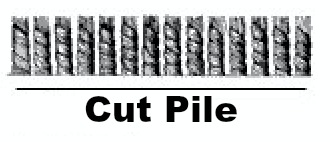 * What are the carpet fibers made of?
* The carpet fibers are made of a synthetic Olefin material which is most desired for the harsh outdoor environment. They are stain and fade resistant.
* What is the Synthetic "Marine Weave" product?
* Our premium Marine Weave flooring is a synthetic snap-in option with a HD foam backing. Our Marine Weave flooring has 6 collections, click here to view.
All Marine Weave products are made from recycled materials which have low VOC's and are UV resistant. This makes them safe for use indoors and outdoors in direct sunlight. These floor coverings are anti-microbial with stain & soil resistant and have a waterproof polyurethane foam base for added comfort.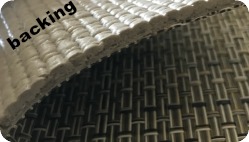 * Do snaps come with the order?
*

Yes, snaps do come with the carpet and must be installed by the customer. Snaps should be installed with the new carpet onboard to assure an accurate fit! If by request, we install the snaps on the new carpet. We do not guarantee the alignment, as this is a fitting process and is accurately accomplished with the new carpet onboard the boat.
* Do you offer a snap tool for purchase if we do not have one?
* Yes, we offer an industrial snap installation tool for sale. This tool is common for most professional canvas installers etc. Click here:
TOOLS
to view purchase information.
* Questions on how to install the snaps?
'How To' video below
Short video of a snap installation using our Industrial Snap tool.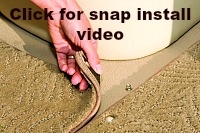 * Do you offer carpet samples?
* We do offer up to 5 free samples within the U.S.A. They measure roughly 4" x 4". Special requests can be accommodated at additional cost.
* Can I send in my old carpet to use as a template/pattern?
* You may send in your old carpet to use as a template. We find that the best option would be carefully made templates that have been checked for fit onboard the boat. This assures the best fit. It is common that when using an old carpet as a pattern, the new carpet set may come up short when reaching all the deck studs. So please make sure your carpet is in good enough shape to use as a template as carpet tends to lose its original shape over time.
* What if you do not have any existing carpet to template or trace?
* We recommend creating a template from paper material. This is commonly available at most home improvement store as craft or rosin paper. Using paper is easier than plastic as it is more stable. If the deck has a non-skid pattern, you can use a crayon held on its side to rub the area and create the border the carpet to be made.
* Another template material option would be using clear plastic sheeting, you would trace the non-skid areas with preferably a black or dark colored marker.
* Do you offer template kits for sale?
* Yes! We offer a template kit which is made of plastic sheeting. This is best suited for tracing your existing carpet. It is common to expand most edges to create a slightly larger new carpet piece. Our template kits are available online. Click here:
TEMPLATE KITS
.
* Tips when making template:
* Label all pieces! This will help us create a better product when the template is labeled which side is UP or represents the carpet fiber side. Also, mark which direction is the front of the boat on all pieces. To assure the best results, you may label the following on each piece: bow, stern, port, starboard, & top side. This helps assure all the pieces will be made with the carpet pattern all going in the same direction.
TEAK OPTIONS WILL NEED REFERENCE MARKS
If you want any of our snap-in teak options, you must make reference marks on each piece as to where they meet & line up on the boat. If we receive your template with out these reference marks, most likely we will have to send your template back for you to do so. This step is very important.
Click here:
TEMPLATE INSTRUCTIONS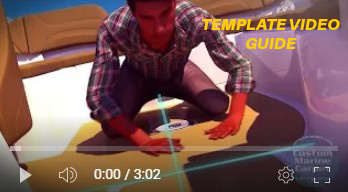 * What is the address to ship my carpet or template to?
* The carpet can be sent to us at:
Custom Marine Carpet
423 N. Ninth St.
Niles, MI 49120
U.S.A.
Be sure to include contact information, e-mail & phone number. Provide as many details as possible. We have a basic order form for your convenience. Click here to print:
ORDER FORM
* Do you ship your product internationally?
* Yes, we commonly ship internationally. Shipping cost is TBD day order ships.
* Do I need to treat the new carpet with any product such as Scotch guard?
* It is Ok to spray this on the new carpet and will not harm it. We do not believe it is necessary as the carpet fibers are manufactured from Olefin which has a built in stain resistance.
* What is the standard lead time to manufacturer a carpet set?
* Lead times range from 1 to 3 weeks. Winter months are commonly 1 week and Spring/Summer months lead times average 2 to 3 weeks.
* What is Embroidery?
* Embroidery is when the logo or design is stitched into the material or carpet to form the design. The stitch count is commonly in the area of 8 thousand to 12 thousand range and takes much expertise to do this on carpet. The size is generally limited to 17" wide by 11". There is a vast selection of thread colors to choose from. Below is a example of an Embroidered logo onto a cockpit carpet.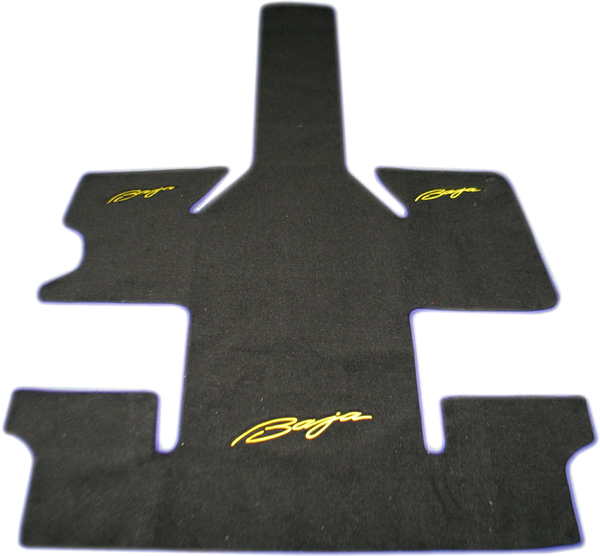 * Can you sew a binding on the edges of a hole?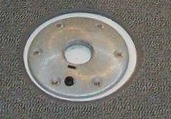 * Yes. We can sew binding on most holes as long as they are a minimum of 4" in diameter. The size of the piece of carpet & hole placement play a factor as well so there are instances we suggest a rubber pedestal ring to finish the hole cut-out.
* When is my credit card charged?
* Credit cards are not processed until the order is shipped. This is commonly 1 to 3 weeks from the time the order is placed.
*Make sure to ask about our new Synthetic Vinyl printed logo mats!!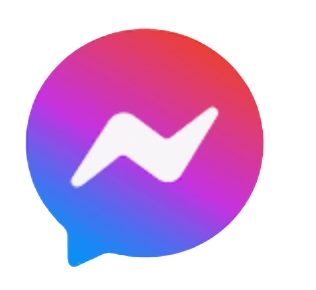 info@snapincarpet.com
1-877-SNAPIN-1
(1-877-762-7461)
1-269-684-1922
TEXT: 269-248-5037

CUSTOM MARINE CARPET LLC 1-877-SNAPIN-1 (1-877-762-7461)
info@snapincarpet.com
*Gunnel Grip*

Contact us today in regards to our Gunnel Grip product. A peel & stick non-skid tape that can be custom cut into any shape and customized with your logo/boat name etc. CLICK HERE: GUNNEL GRIP Feel free to contact us for free samples.


ALL YOUR FLOORING NEEDS!
** DIGITAL LOGO PRINTING **
Reviews
"Just wanted to say thanks again."
View All Reviews