The Snap-In Carpet Specialists!!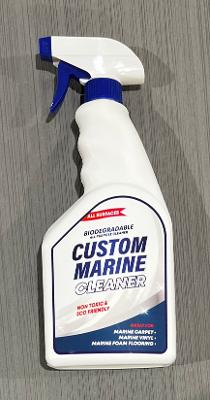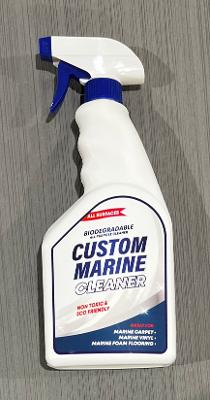 Custom Marine Cleaner
24 0z.
BIODEGRADABLE ALL PURPOSE CLEANER.
Great for all surfaces (Marine Vinyl, Marine Carpet, Marine Foam Flooring) Non Toxic ECO Friendly
Directions for Use:
Apply Custom Marine Cleaner to surface. If necessary, agitate with a soft brush or clean towel. Using a fresh towel, absorb excess product until surface is dry to touch.