The Snap-In Carpet Specialists!!
Cobalt Cockpit Carpet Kits
If you do not find your specific pattern on our website, please feel free to contact our office to inquire. We are continuously submitting and updating patterns.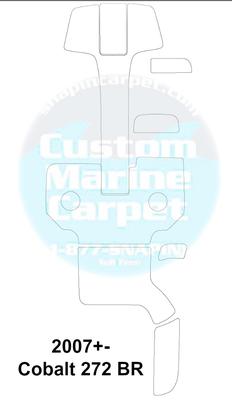 Cockpit carpet kit (8 pieces) to fit the exterior deck of your Cobalt 272 B...
Snaps come with carpet and must be installed onboard to assure an accurate fit!