The Snap-In Carpet Specialists!!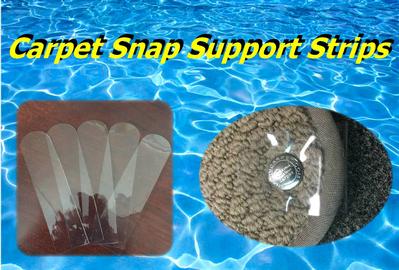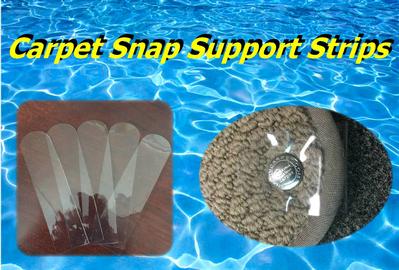 Carpet Snap Support Strips
Carpet Snap Support Strips. These are 20 Gauge clear vinyl strips used to support snaps installed on carpet to prevent pulling through of the snaps. They are commonly used on manufacturer's carpet sets from the factory. The strips measure 5.5 in. x 1.5 in and are rounded on one end. They can accomodate most snap installations and excess can be trimmed. Sold in packages of 25.