The Snap-In Carpet Specialists!!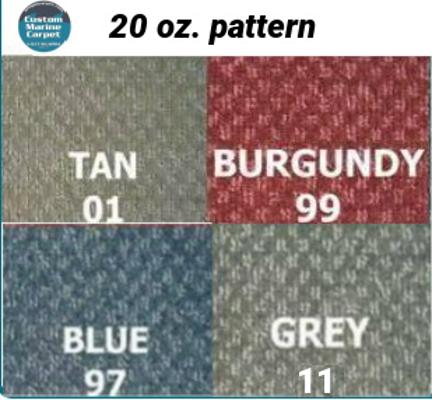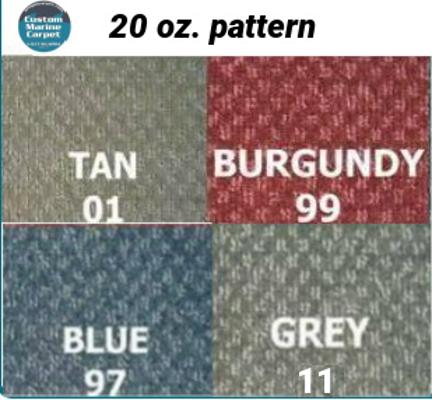 20 oz. Pattern Carpet 8.5 ft. wide roll
This is a 20 oz. cut pile carpet with a textured design for a glue down installation. The carpet is manufactured to handle tough marine environment and is UV and mold resistant. This carpet is available in pre-cut sizes off our 8.5 ft. wide rolls. If you would like a free sample of the carpet click here "request samples" to request the particular color you wish.
Need Glue? Click here: Carpet Glue